Keene Mask Mandate – meeting
December 8, 2021 @ 6:00 pm

-

7:00 pm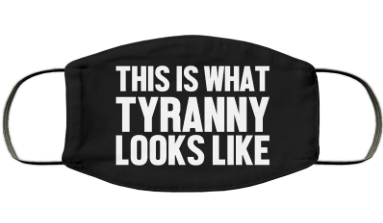 Keene 6:00 PM
City Hall 3 Washington Street, Keene
Some will convene at 5:30 PM to connect/hold signs.
(we're not seeing a zoom option on this one)
Meeting Packet (includes multiple pages about the mask push)
Please join us THIS EVENING for the public hearing where they will once again be considering a mask mandate. We'll meet at City Hall for the hearing; please come prepared to speak if you are willing. Afterwards, meet up with activists from Rise-Up NH and Health Freedom NH at PHO KEENE GREAT next door to City Hall.
You may send your letter (asap) to the "Honorable Mayor and City Council" to [email protected] (should include a scan of your actual signature).
You can also send letters out to these committee members before the meeting and say no to this proposed indoor mask mandate. Remember to be respectful. Even if you are not a resident of Keene, you are a customer of Keene businesses and may decide not to shop here with such an ordinance.
Please send letters (with your signature scanned in!) to City of Keene Planning, Licenses & Development Committee
Kate M. Bosley, Chair 603-493-4586
[email protected]
Philip M. Jones 603-499-8648
[email protected]
Gladys Johnsen 603-313-9290
[email protected]
Mitchell H. Greenwald 603-357-3035
[email protected]
Catherine Workman 603-762-8762
[email protected]