Unmask the Children
March 30 @ 9:45 am

-

11:00 am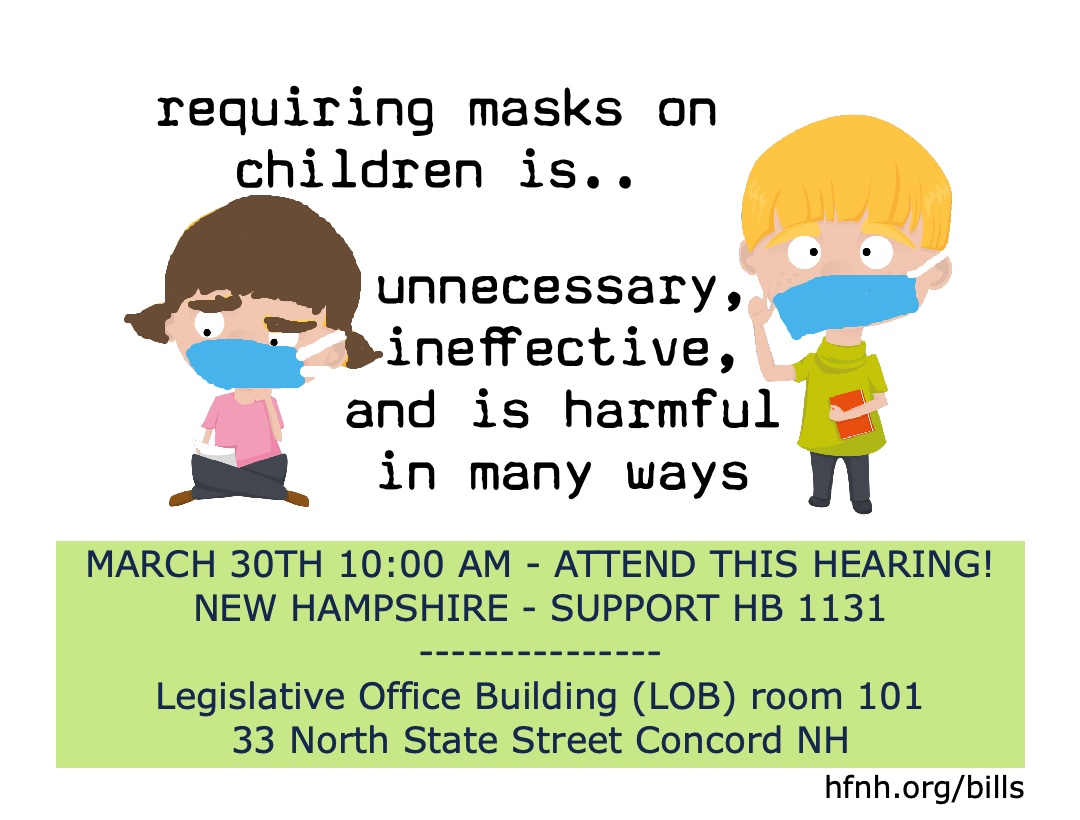 Let's pack Senate HHS Hearings Wednesday morning!

Legislative Office Building (LOB)
33 North State Street Concord NH
Unmasking the children is long overdue.
HB1131 – Prohibiting School Mask Requirement – show your support
Email Committee: Jeb.Bradley@leg.state.nh.us; James.Gray@leg.state.nh.us; Tom.Sherman@leg.state.nh.us; Becky.Whitley@leg.state.nh.us; Kevin.Avard@leg.state.nh.us; cameron.lapine@leg.state.nh.us
ATTEND & TESTIFY on March 31st
*more info on these on our bills page hfnh.org/bills also at gencourt
ALSO.. I listed 9:45A, because while we make the trip, we ought to address HB1044 relative to health facility payment policy- same committee.