We are grassroots – standing for liberty and calling for scientific integrity.
---
Our bodily autonomy and informed consent are non-negotiable.
---
We are truth and paradigm shifts and empowering community.
ALL HANDS ON DECK! CALL TO ACTION Review the statue and email it to your local school board members.  The abusive mask mandates are AGAINST THE LAW.

Hartford CT fights to defend religious freedom and thwart segregation: "I had the pleasure of being a part of The Rally in Hartford, CT on Tuesday. There was such a sense of togetherness and hope radiating in the air. … read more
DHHS has paved the way for breech of privacy and burden of 'opting out' for the 'opt in' vaccine registry.
REGISTRY OPT-OUT FORM
Review Vaccine Adverse Events Reports:
CDC VAERS DATA ACCESS
steps: 1) accept disclaimer  2) VAERS Data Search  3) Group by Event Category 4) choose COVID 19, All Locations, Send
Help us create health freedom in NH. We operate on donated time and energy and the generosity of our supporters.
We've made it easier to chip in via PayPal, Venmo, Crypto, or fun merchandise purchases.
Dr. David Martin: "It's not a vaccine! We need to stop calling it that."
Kristen Meghan & Tammy Clark speak the truth about PPE/masks.
Leigh Dundas Esq. 3-Minutes, Orange County Board of Ed, 4.7.21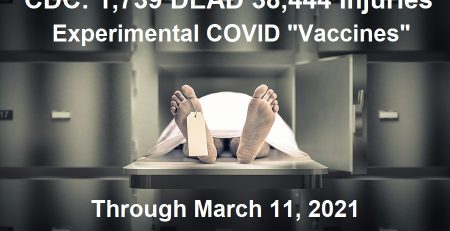 by Brian Shilhavy Editor, Health Impact News read more